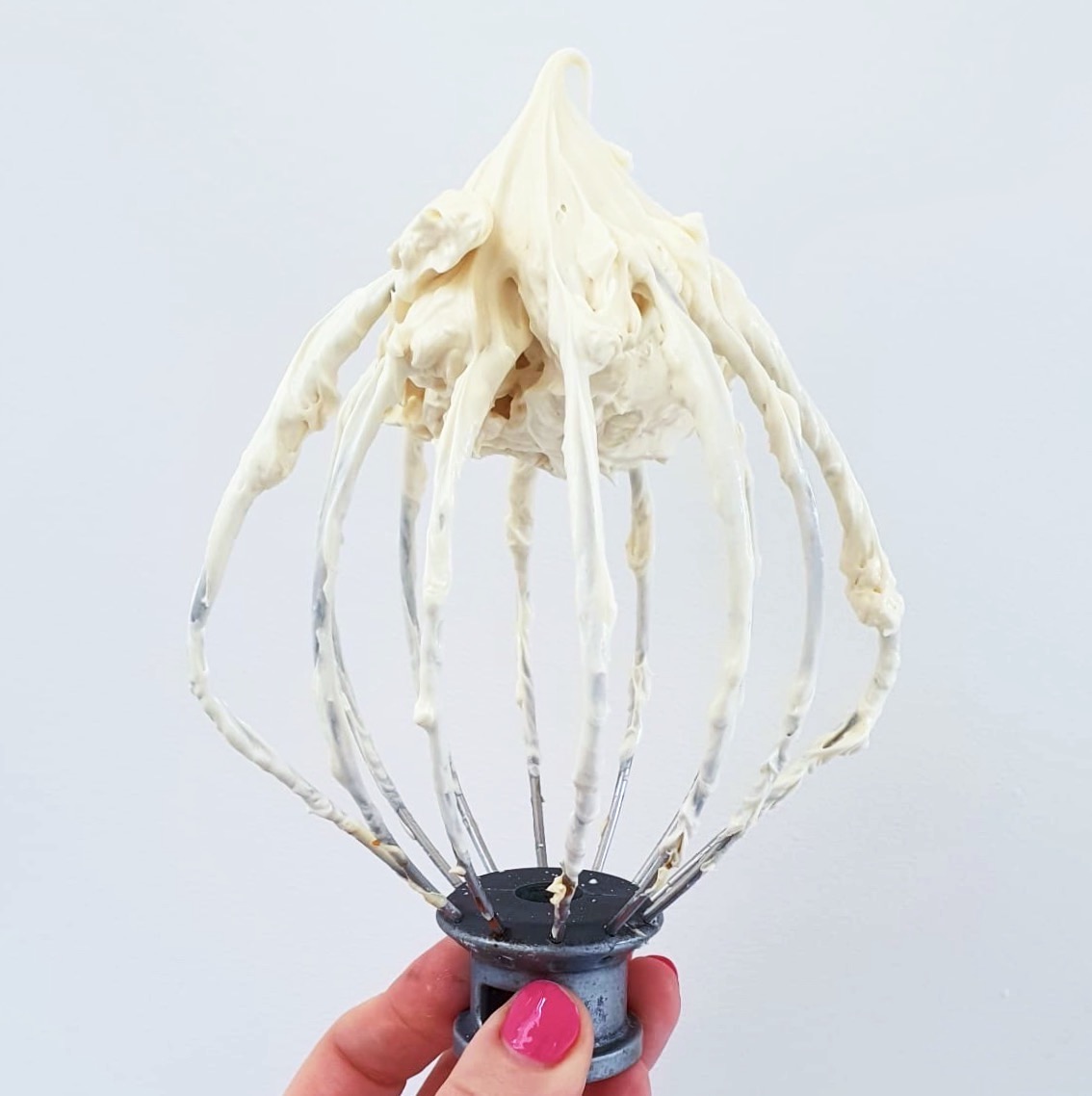 PRINT RECIPE
Ingredients
150g OGGS® Aquafaba
225g caster sugar
300g Flora margarine
100g icing sugar – sifted
1 tsp vanilla extract
Method
Mix the OGGS aquafaba and caster sugar. Heat very gently over a baine-marie until the caster sugar has dissolved. Remove from the heat.
Whisk for 10 minutes on a medium speed until you have a thick and glossy meringue mixture.
Cut the margarine into small cubes and slowly add to the whisking meringue mixture. It may start to split, but this is normal. Now add the icing sugar and finally all the margarine and vanilla extract.
You should have a glossy icing mixture.
Top Tips
To jazz it up, add a couple of drops of vegan food colouring into the mixture, when you add the vanilla extract.