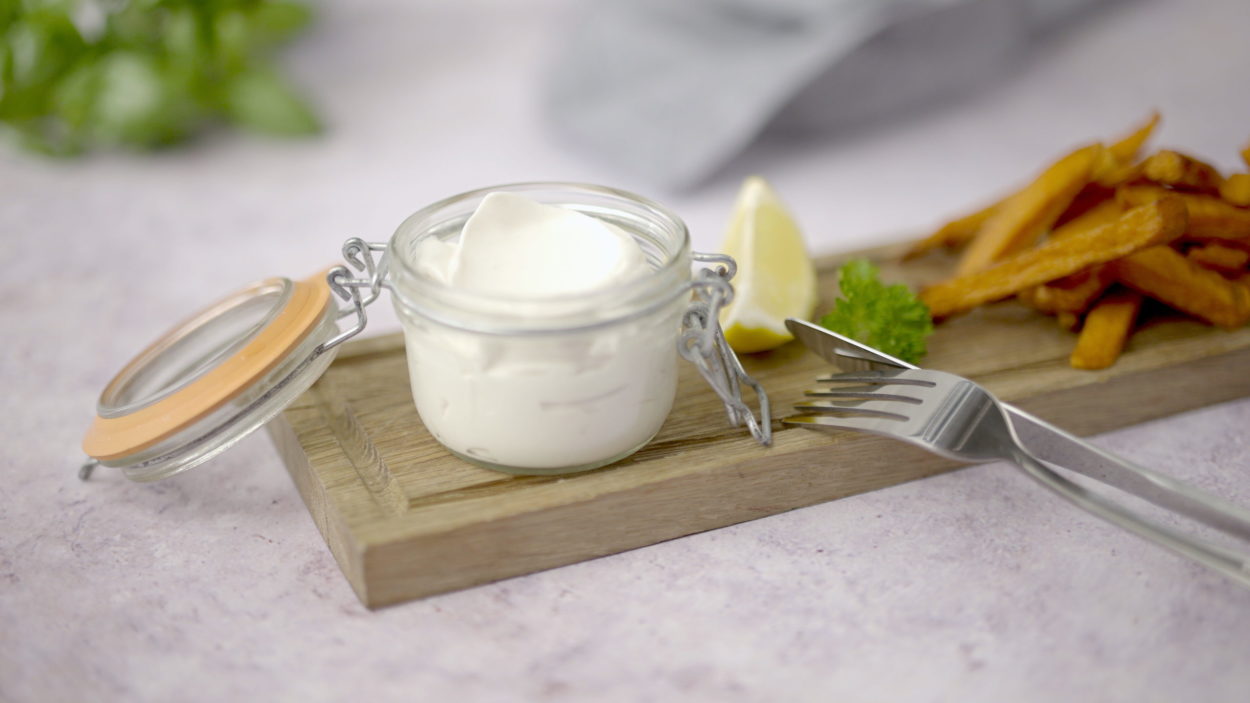 PRINT RECIPE
With only a few other ingredients, we've made the creamiest and easiest vegan mayonnaise out of OGGS® Aquafaba, our plant-based egg alternative.
PREP TIME 10 minutes
SERVES 1 jam jar
Ingredients
50ml OGGS® Aquafaba
1 tbsp white wine vinegar
½ tsp caster sugar
200ml vegetable oil
Salt and pepper (to your taste)
Method
Using a hand blender or whisk, whisk up your OGGS® Aquafaba in a measuring jug, until it's pale, thick and frothy. This should take 2 minutes.


Add the white wine vinegar and the sugar and whisk again to combine everything fully.


Over the next couple of minutes, pour in the oil, very slowly (a stream the width of a piece of spaghetti) and continue whisking. Don't stop!


By the time the oil has all been used up, the mayonnaise should have thickened up completely and have a slight wobble. It'll be lovely and smooth and glossy, so season with salt and pepper, and have a little taste to check it's just how you like it.
Top Tips
Much like normal mayonnaise, this can stay in the fridge for ages if sealed in an airtight container or jar!
If you like mustard mayo, add 1 tbsp English mustard. Or if you fancy making garlic aioli, add 1 tbsp garlic powder. YUM!
Serve with just about anything…