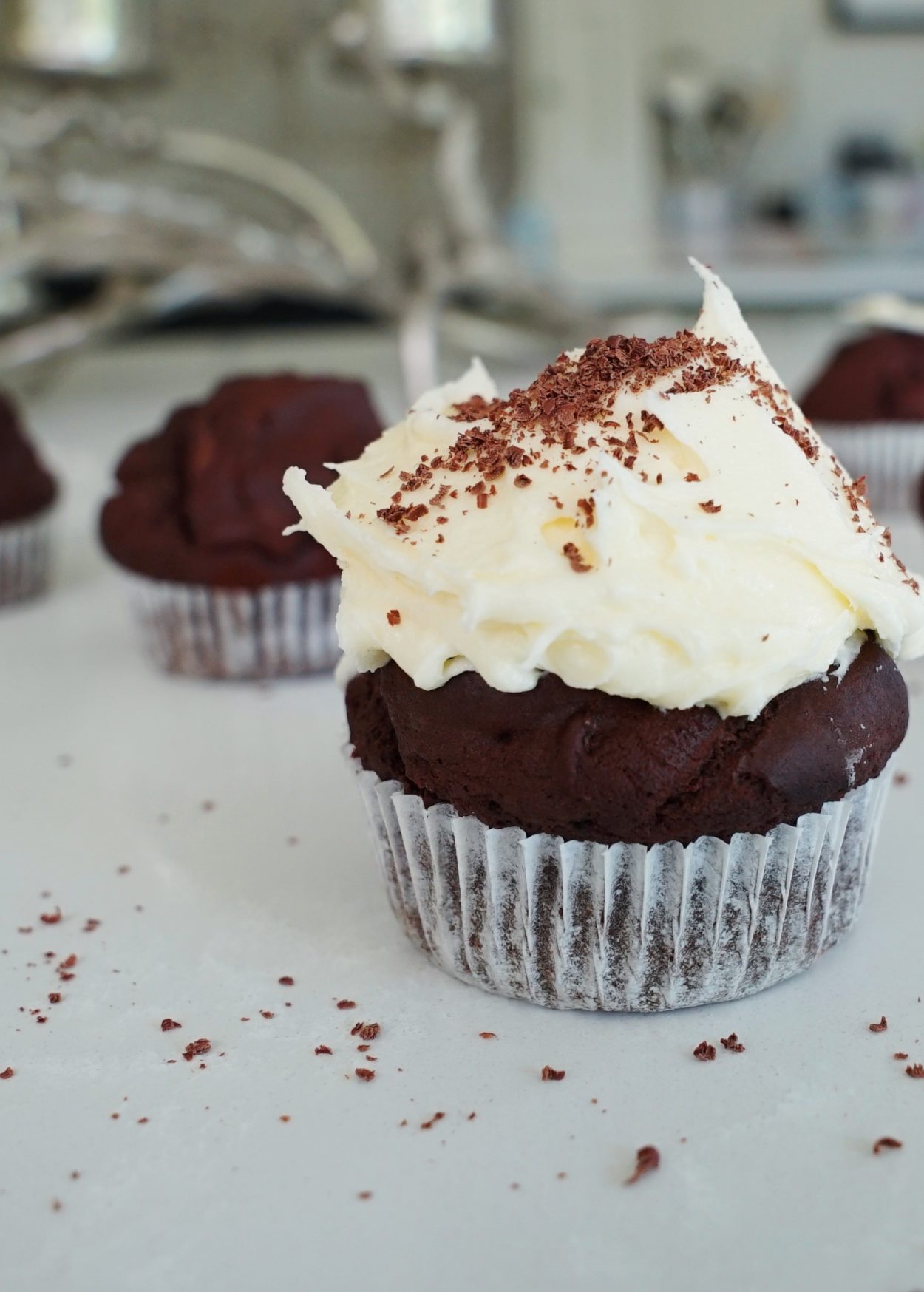 PRINT RECIPE
Fan of cake? Fan of Guinness? This is the recipe for you! And who would have thought that Guinness and chocolate were such a match made in heaven?
PREP TIME 20 minutes
COOK TIME 20-25 minutes
SERVES 12
Ingredients
Cupcakes
100ml OGGS® Aquafaba
110g margarine
50g cocoa powder
300ml Guinness
100g dark chocolate
220g caster sugar
160g plain flour
1tsp baking powder
1tsp vanilla essence
1tsp instant coffee
Icing
300g plant-based cream cheese
200g icing sugar
1tsp plant-based milk
Method
Preheat the oven to 180 degrees (160 if using a fan oven)/ gas mark 4
In a microwave or over a bain-marie, melt the butter and chocolate until it's completely smooth. Once cool add the Guinness, coffee and vanilla essence. It might look a little separated at this point but panic not… it' come together once all the ingredients have been added.
Using an electric whisk, whisk the OGGS Aquafaba for two minutes 'til it reaches soft peaks. Combine the sugar and continue whisking on a high speed until the mixture is thick and glossy.
Combine all the remaining dry ingredients and fold in until its completely smooth.
Fold in the chocolate mixture with a spatula or metal spoon.
Transfer into cupcake cases.
Pop into the oven for 25 minutes until the cakes have risen and are firm to touch.
While your cake is in the oven, whip up your icing by combining all the ingredients in a clean bowl, and beating with an electric whisk until it's well mixed.
Pipe on top with a piping bag and a 5mm nozzle. Finish with a little grating of any extra chocolate you have left over!
Top Tips
Wait until your cake has cooled down fully before you start icing it… otherwise it will melt off!