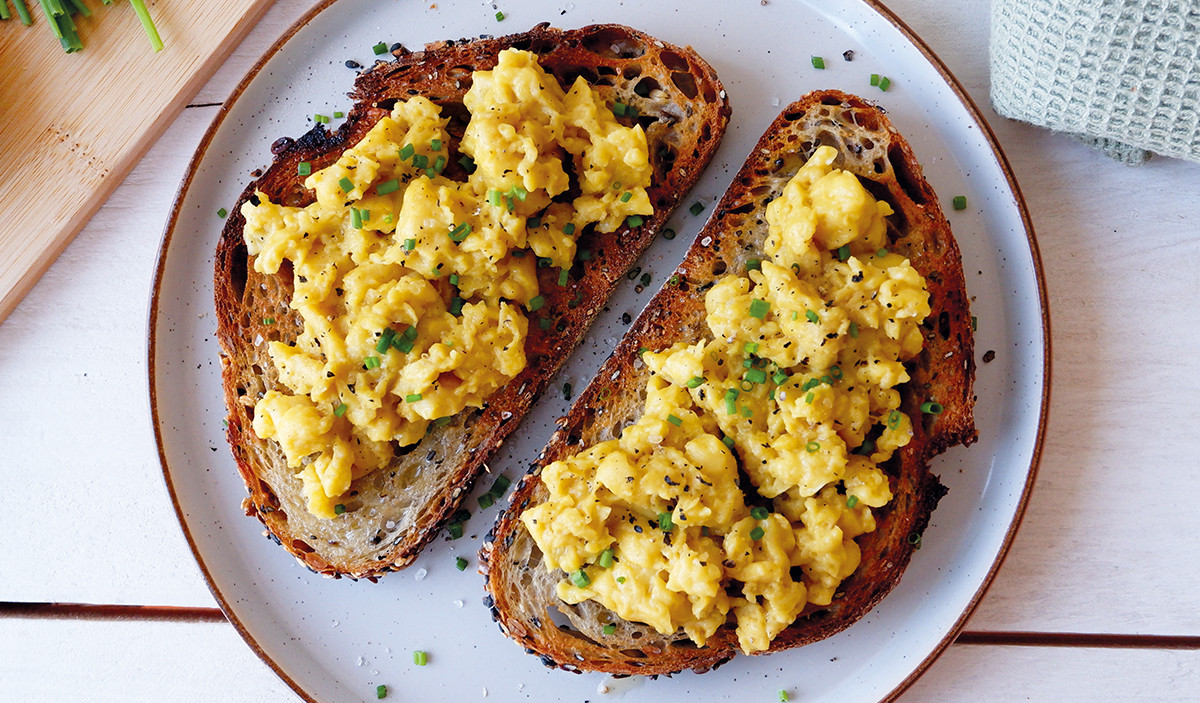 PRINT RECIPE
PREP TIME 5 Mins
SERVES 1
Ingredients
110ml Scrambled OGGS®
2 slices bread
Salt
Pepper
Chives
Method
Recommended – Cook Scrambled OGGS in the Microwave (800/900w)
• Pour the Scrambled OGGS into a microwaveable container
• Add pinch of salt and pinch of pepper and stir
• Cook uncovered for 50 seconds
• Scramble vigorously with a fork
• Place back in the microwave and cook again for 50 seconds
• Scramble again!
• If they still look a little runny, pop back in for 10 seconds and scramble again
• Repeat until cooked through
Or – Cook Scrambled OGGS in the Pan:
• Pre-heat a non-stick pan on medium heat
• Pour in the Scrambled OGGS for about 10 seconds, then stir gently to scramble
• Add a pinch of salt and pepper
• Cook for at least three minutes (even if it looks cooked before) stirring gently every 15-20 seconds
• Taste to see if there is a bite. If a little pasty, keep cooking
• Keep stirring gently until cooked through

Plate up on your favourite toast and season with salt, pepper and chives!