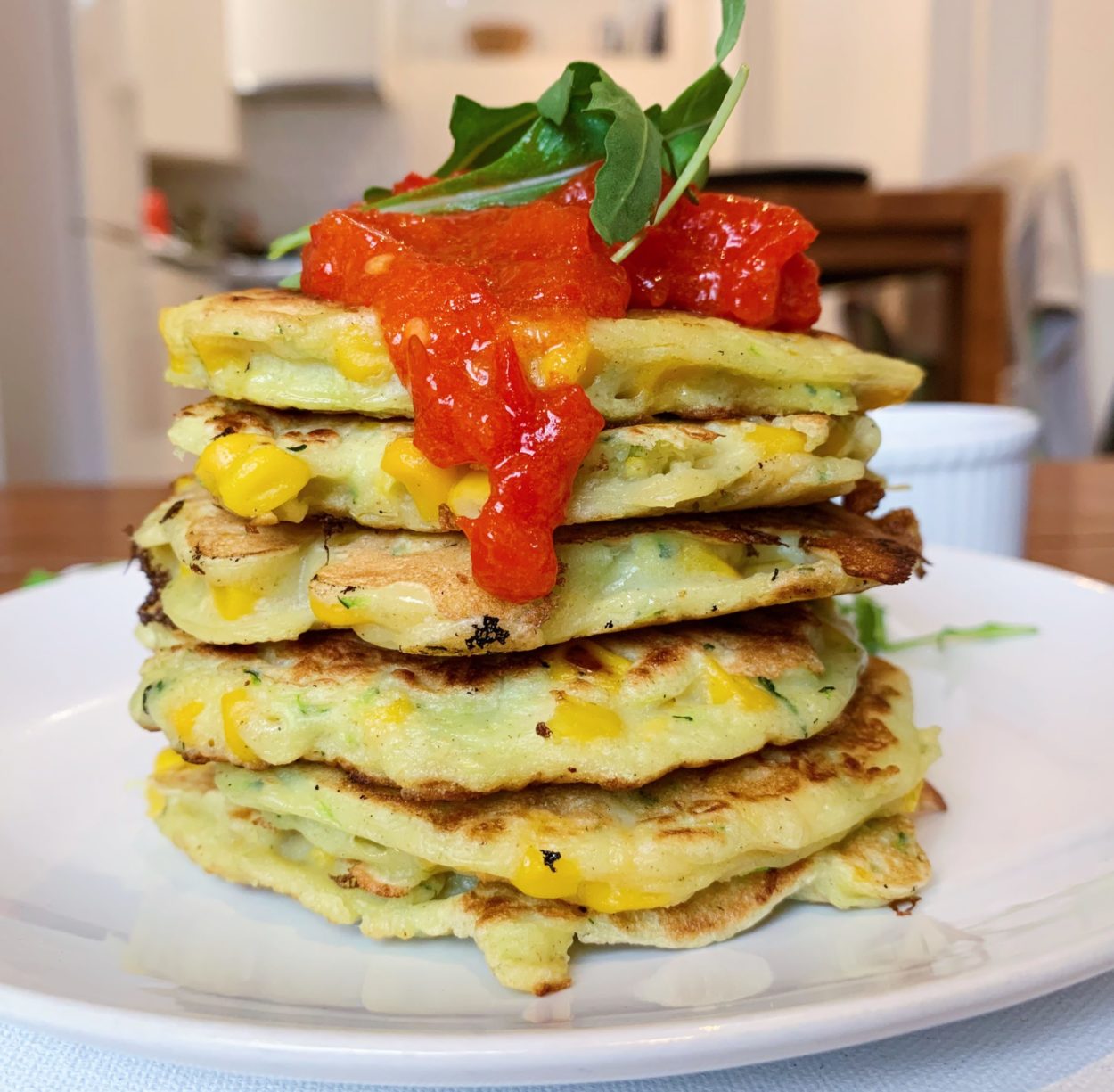 PRINT RECIPE
Left over crepe batter after pancake day? We've got you. Throw in a couple of other ingredients, and you'll have a totally different dish on your hands. Oh, and paired up with the world's easiest and most delicious chilli jam!
PREP TIME 20 minutes (including the chilli jam)
COOK TIME 3-4 minutes each
SERVES 10
Ingredients
Chilli Jam
1 jar of sweet piquanté peppers
2 tbsp caster sugar
Fritters
50ml OGGS® Aquafaba
1 spring onion, finely chopped
1 medium sized courgette, grated
1 can of sweetcorn drained
40ml plant-based milk
1 tsp paprika
½ tsp turmeric
50g plain flour 
½ tsp baking powder
Method
Empty the piquanté peppers and their juices into a small saucepan, add the caster sugar and gently simmer for 15 minutes.
Once they're lovely and soft, using a hand blender, whizz it all up! We said it was easy... 
In a small bowl, combine the spring onion, grated courgette and drained sweetcorn. Leave to one side.
In a separate large bowl, give your Aquafaba a gentle whisk 'til it starts to form bubbles and gets lighter in colour. Add the milk, paprika, turmeric, plain flour and baking powder and continue to mix until you have a silky smooth – pancake like batter!
Add your vegetables into the batter and give a good old stir.
Over a medium heat, heat a frying pan with a dash of oil. With a small ladle, or even a tablespoon, spoon out your batter directly into the pan. After a minute, you should be able to see the edges start to brown. At this point, flip over the fritter and cook the other side.
Serve with the chilli jam and a handful of rocket!