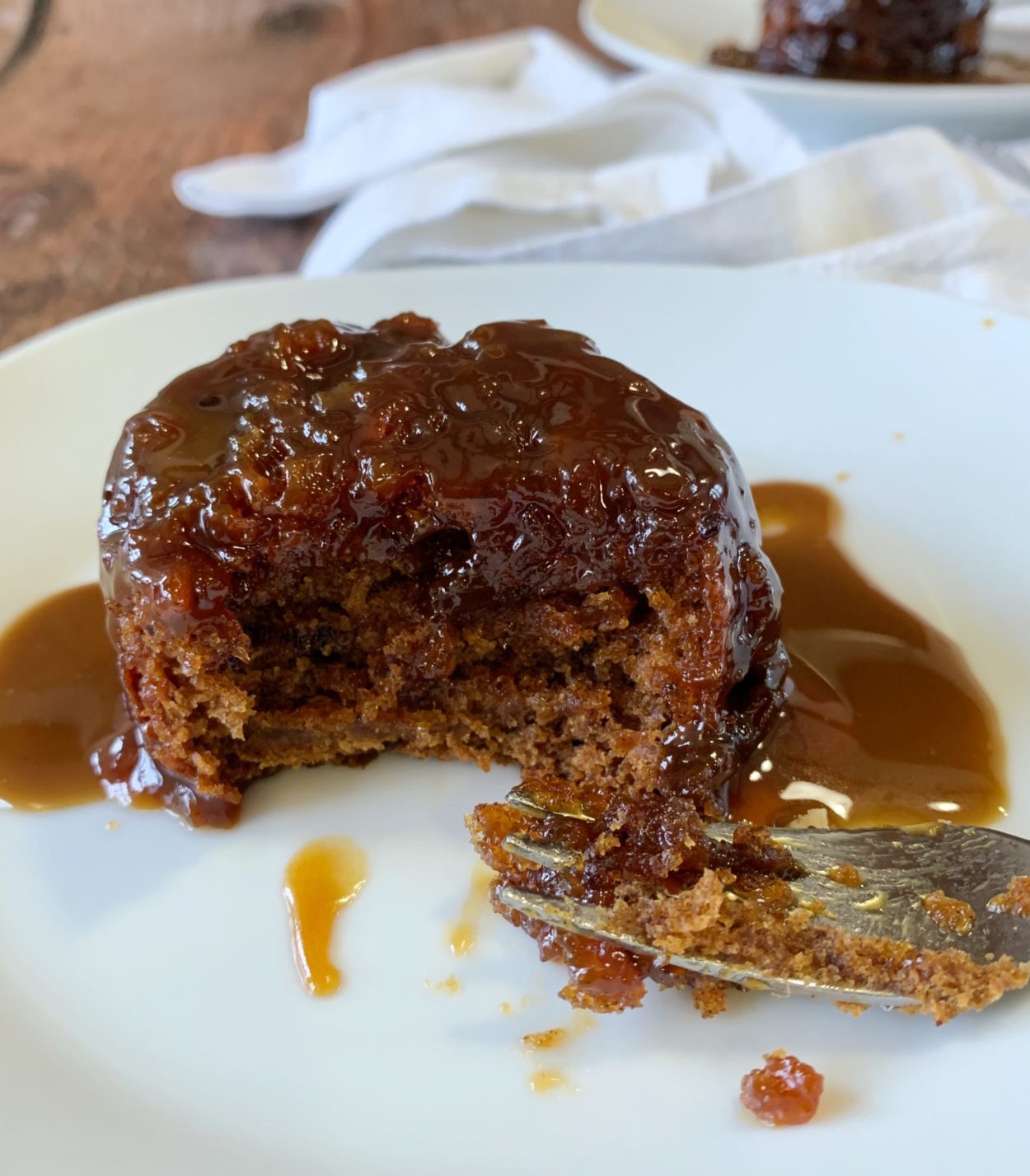 PRINT RECIPE
Made with dark brown soft sugar and a spoonful of treacle, these gorgeous sticky puddings have the unmistakeable toffee flavour and are lovely and light.
PREP TIME 20 minutes
COOK TIME 30 minutes
SERVES 4 servings
Ingredients
70g vegan block butter, plus extra to grease
100g pitted dates, chopped
100ml water
75g dark brown soft sugar
30g (1 tbsp) treacle
130g plain flour
3/4 tsp baking powder
¼ tsp bicarbonate of soda
100ml OGGS Aquafaba
For the Sauce
50g dark brown soft sugar
100ml plant double cream
Method
Grease and base line four 150ml pudding basins with baking parchment. Preheat the oven to 180°C/160°C (if you're using a fan oven)/gas mark 4
Put the dates into a pan with the water and bring to a simmer. Cook for 3-5 minutes on a low heat to soften the dates. Take off the heat and set aside to cool.
Beat the butter, dark brown soft sugar and treacle together in a bowl until the mixture is very soft and creamy. Fold in the flour and baking powder and beat again to make a thick paste.
Whiz the dates and any liquid in a small processor until smooth to make a purée.
Whisk the OGGS Aquafaba in a separate bowl until thick and foamy and doubled in size.
Fold the date purée and bicarbonate of soda into the flour mixture, followed by the whisked Aquafaba then quickly divide the mixture between the pudding basins. Bake in the oven for 25 minutes until the puddings have risen and a cocktail stick, inserted into the centre, comes out clean. Remove from the oven and leave to stand for 5 minutes.
Once the puddings are out of the oven, put the sugar and plant cream into a small pan and heat gently to dissolve the sugar. Bring to the boil then reduce the heat and simmer for 2-3 minutes to reduce the sauce slightly. Pour into a jug.
Carefully loosen the edge of the puddings then upturn each onto small plates. Take off and discard the parchment and serve the puddings with the sauce.