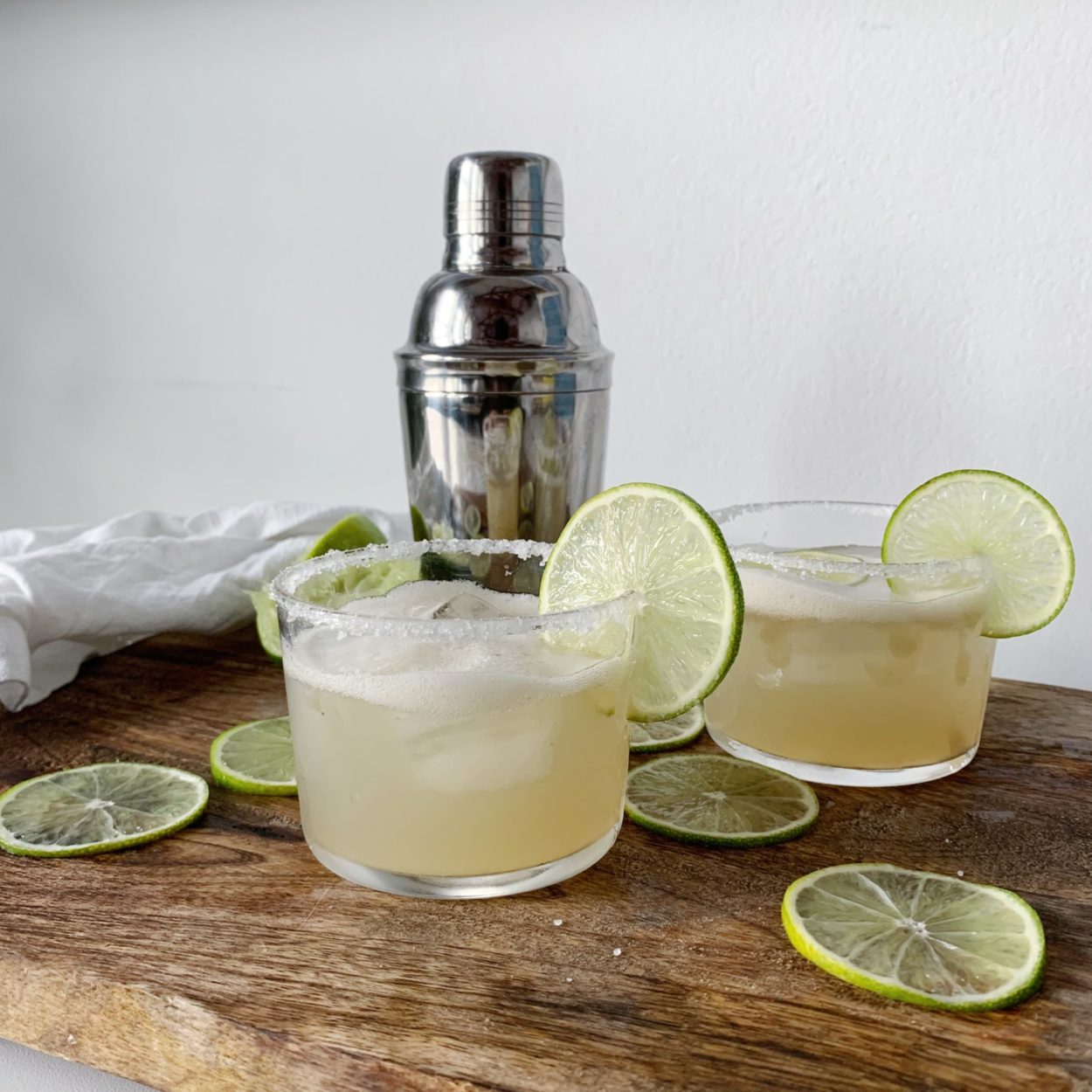 PRINT RECIPE
Nothing screams Valentine's Day like a cheeky cocktail. Whip up this super easy Pisco Sours for the best start to any romantic dinner…
PREP TIME 20 minutes
COOK TIME 2-3 minutes
SERVES 2
Ingredients
110ml Pisco
25ml water
4 teaspoons caster sugar
25ml freshly squeezed lime juice
25ml OGGS Aquafaba
Few drops of Angostura bitters
Method
Put the sugar into a small pan and pour in 25ml water. Bring to the boil while giving it a stir to help the sugar dissolve and simmer for 1 minute. Pour into a large jar and add the lime juice and set aside to cool for 10-15 minutes.
Pour the Pisco into the jar, followed by the Aquafaba and 5-6 cubes of ice. Screw on the lid – make it tight as you don't want any to leak out – then shake hard for around 30 seconds.
Fill two small tumblers with a couple of cubes of ice each then strain the sour evenly between each glass. Pop a slice of lime into each one and sit back, sip and enjoy.
Finish with a couple of drops of bitters on top!
Top Tips
To make the Angostura bitters drops into hearts, simply drag a cocktail stick through the centre of each dot!