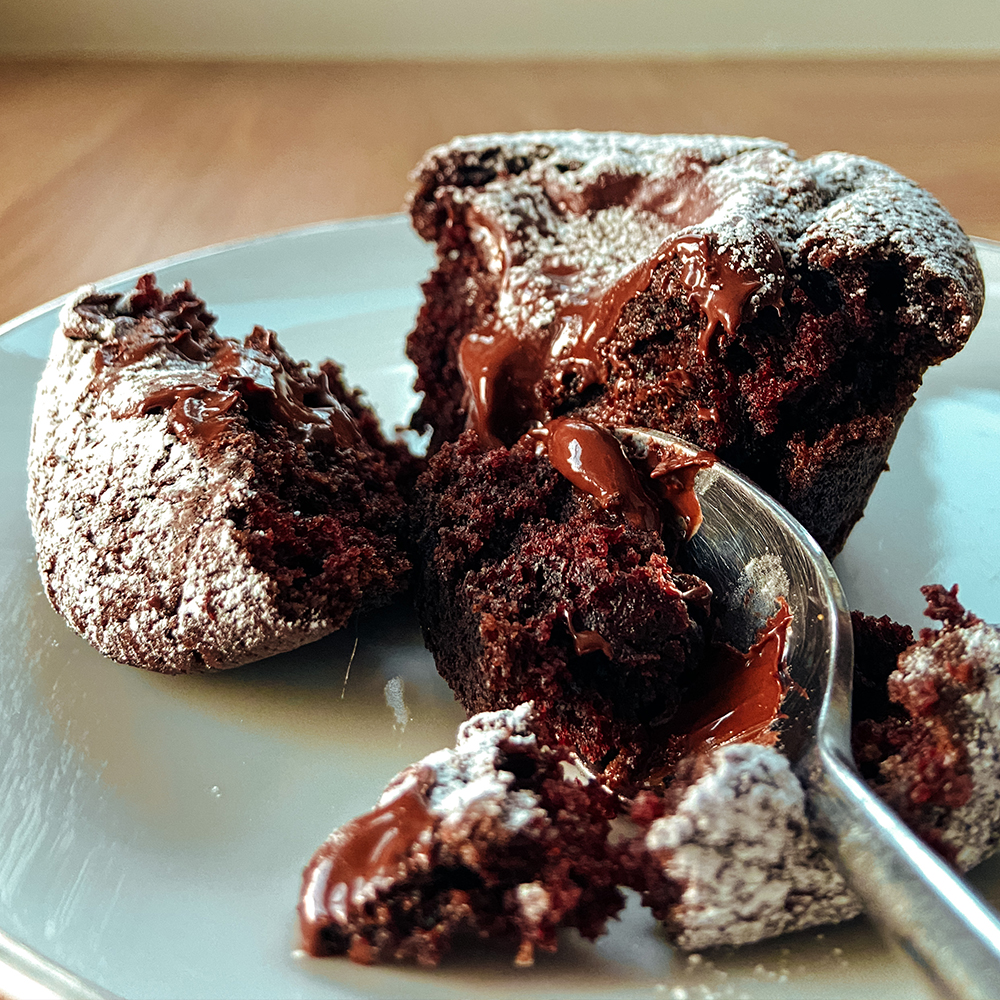 PRINT RECIPE
These unbelievable little vegan beauties are sure to wow any guests. Totally chocolately, and made totally vegan using OGGS® Aquafaba!
PREP TIME 10 mins
COOK TIME 10 mins
SERVES 12
Ingredients
100ml OGGS® Aquafaba
110g Vegetable oil
290g Sugar
220ml plant milk
70g cacao
260g flour
1 tsp bicarbonate of soda
1 tsp baking powder
1 tbsp vanilla extract
100g dark chocolate
1 pinch Salt
Method
Preheat the oven 180°C Fan (200°C / Gas 6).


Mix together the oil, sugar, milk, vanilla and OGGS® Aquafaba.


Add the cacao, flour & baking powder.


Mix all together.


Grease a muffin tray or some oven proof ramekins.


Fill the tray with the mix.


Bake for 8-10 mins at 180°C Fan (200°C / Gas 6). The outside should be cooked but the middle should still be raw.


Let the fondants rest for at least 5 mins and release them with a knife.


If you want to serve them hot you can add some chocolate chips into the sunken middle and warm them up for 5 mins before serving.
Top Tips
These rich chocolate pots are brilliant with other flavours, too. To try our mocha, orange or cherry, just beat the following flavourings together with the vegan spread first before continuing with the recipe:
Mocha – dissolve 1 tsp instant coffee in a bowl with 1 tsp water.
Orange – stir in the grated zest of 1 orange. Serve the puddings with fresh orange segments.
Cherry – add a spoonful of stoned fresh or tinned cherries into the bottom of each ramekin before adding the mixture.