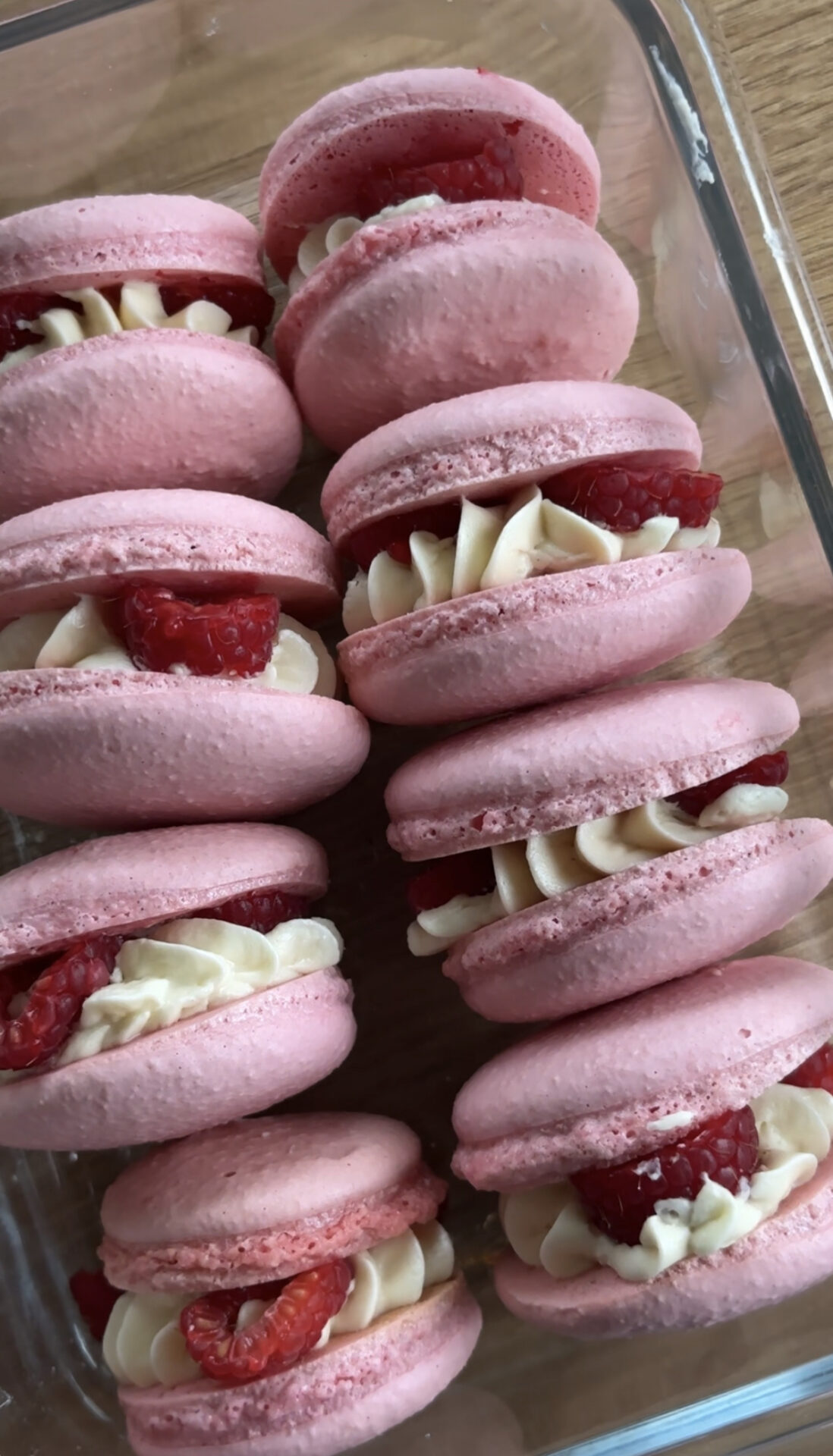 PRINT RECIPE
These macarons are the perfect tea party treat. Made totally vegan with OGGS® Aquafaba, they're the ultimate showstopper!
PREP TIME 30 mins
COOK TIME 40 mins
Ingredients
300ml OGGS® Aquafaba
175g icing sugar
175g caster sugar
200g ground almonds
1/2 tsp cream of tartar
Method
Pour the 300ml of OGGS® Aquafaba and 175g sugar (475g total) into a saucepan on low heat. Simmer for 12 minutes until it has reduced to 325g total weight (use a kitchen scale to check). Pour the Aquafaba mix into a stand mixer bowl and whip on high speed.


Meanwhile, sieve together the almond flour and icing sugar a few times.


Add the cream of tartar to the Aquafaba and keep whipping until glossy thick peaks appear.


Add food colouring at this point if you desire.


Pour the dry mix into the meringue then gently fold the mix together until you get a slow-moving lava consistency. To achieve this, use a silicone spatula to scrape around the sides and to the bottom of the bowl and fold. You should be able to pour a continuous ribbon from the spatula without the mix breaking.


Put the batter into a piping bag with a round piping tip and pipe circles onto a silicon mat, or lined tray holding the bag perpendicular to the tray. Bang the tray on a table a few times to pop all the bubbles.


Leave the macarons to dry for about an hour until the top isn't sticky to touch anymore.


Pre-heat the oven to 120°C Fan (140°C / Gas 2).


Place the macarons into the oven for 40 minutes or until the feet look dry. Turn the oven off and leave the macarons to dry out for at least an hour with the oven door ajar.