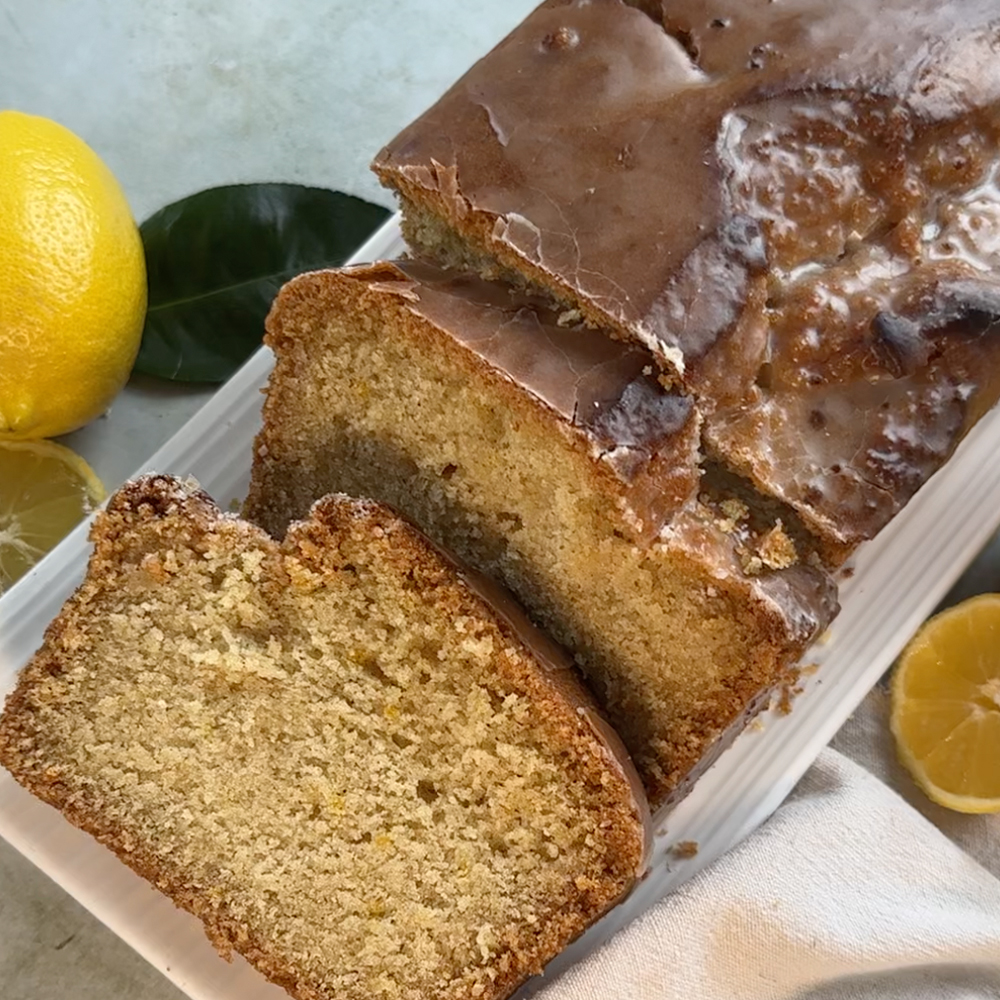 PRINT RECIPE
Light, fluffy and zesty lemon drizzle cake. It always goes down well. The perfect balance of sweet and sour, we're confident this OGGS® Whole Egg Alternative recipe won't disappoint the lemon lovers amongst us.
PREP TIME 15 minutes
COOK TIME 40-50 minutes
SERVES 10
Ingredients
170ml OGGS® Whole Egg Alternative
240g caster sugar
220g vegetable oil
170ml oat milk
450g plain flour
1 tsp baking powder
1 tsp bicarbonate
Zest and juice of 2 lemon
100g icing sugar
Method
Preheat the oven to 160°C Fan (180°C / Gas 4).


Combine the oil, sugar, milk and OGGS® Whole Egg Alternative.


Add your flour, baking powder, bicarbonate, zest of both lemons and juice of one lemon then give everything a good mix!


Bake for 60 minutes until a skewer comes out clean.


For the glaze, mix together the icing sugar and the juice of the other lemon.


Pour all over your beautiful cooled cake, then enjoy!


Top Tips
You'll be able to tell if your cakes are fully cooked, if they spring back when you gently press their tops. However, if you're not fully confident with this method, simply use the knife/tooth pick trick. If they come out clean after being placed in the centre of the cake, whack them out.