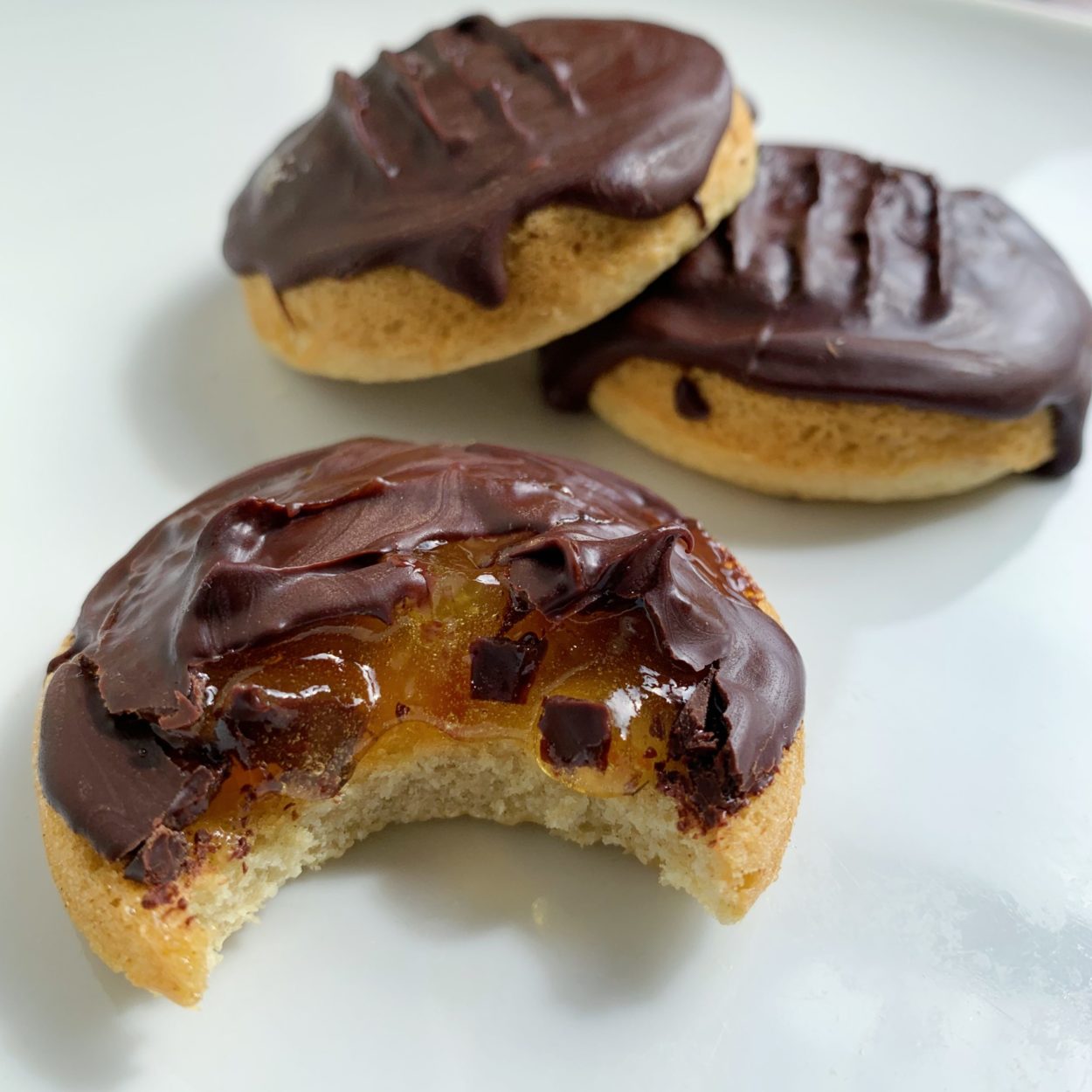 PRINT RECIPE
PREP TIME 1.5 hour (including cooling time)
COOK TIME 10-12 minutes
SERVES 12
Ingredients
For the Middle
150g Your favourite orange jam
For the Sponge
100ml OGGS Aquafaba
50g caster sugar
50g self-raising flour
For the Topping
Method
Start by smoothing out your marmalade over a sheet of baking paper so it's roughly the thickness of a one-pound coin. Leave to set in the fridge for at least an hour
Using an electric whisk, whisk your OGGS Aquafaba on a high speed until it's reached stiff peaks and no longer shifts in the bowl.
Add the caster sugar one spoonful at a time and continue whisking until the mixture is glossy.
Combine the flour with the Aquafaba mixture and gently fold with a spatula.
Lightly grease the bottoms of a muffin tray and put a tablespoon of mixture into each hole.
Bake for 10-12 minutes.
Melt your chocolate, either in the microwave or over a bain-marie and leave to cool.
Time to assemble! Using a small cookie cutter, or a shot glass, cut out the orange marmalade filling and place it on top of the mini cake bite. With a teaspoon, drizzle over the cooled dark chocolate and leave to cool.
Top Tips
1. Before the chocolate has cooled fully over the cake, use fork tines to make the traditional criss-cross jaffa cake pattern!