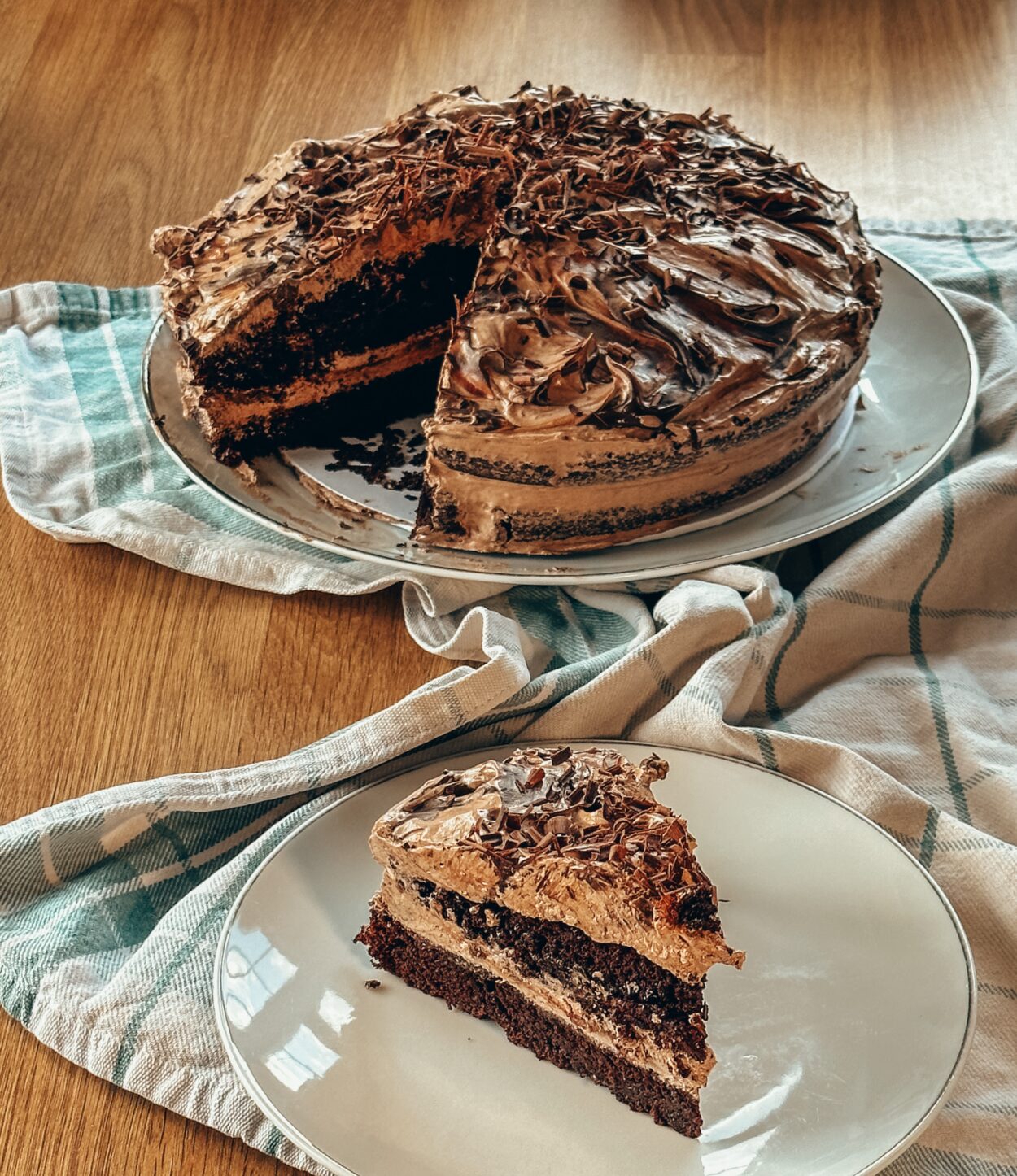 PRINT RECIPE
PREP TIME 15 mins
COOK TIME 45 mins
SERVES 12 slices
Ingredients
180ml OGGS Aquafaba
150ml vegetable oil
180ml soy milk
1.5 tsp white vinegar
260g caster sugar
1 tsp vanilla extract
230g self raising flour
80g cacao powder
0.5 tsp bicarbonate of soda
Chocolate Frosting
200g room temp vegan butter
200g icing sugar
40g cacao powder
Method
Preheat the oven at 170°C Fan (180°C / Gas 5).


In a bowl combine the OGGS Aquafaba, vanilla, milk and vinegar before whisking and setting aside.


In a second bowl combine flour, cacao powder and bicarbonate.


Add the oil and sugar to the liquid.


Slowly pour all the liquid into the flour mix while stirring.


Once fully combined, divide in the two greased tins.


Bake for 30-40 mins or until a knife comes out clean.


For the buttercream icing pour all the ingredients into a mixer and whip until fluffy.
Top Tips
Top Tips:
Be patient before you start decorating – there's nothing worse than spending all that time on the icing to just watch it melt straight off.
You'll be able to tell if your cakes are fully cooked if they spring back when you gently press their tops. However, if you're not fully confident with this method, simply use the knife/toothpick trick. If your knife comes out clean after being inserted into the centre of the cake, it's done.
We think raspberries and chocolate go perfectly together, so don't hesitate to whack some on top once finished… or even in the middle.