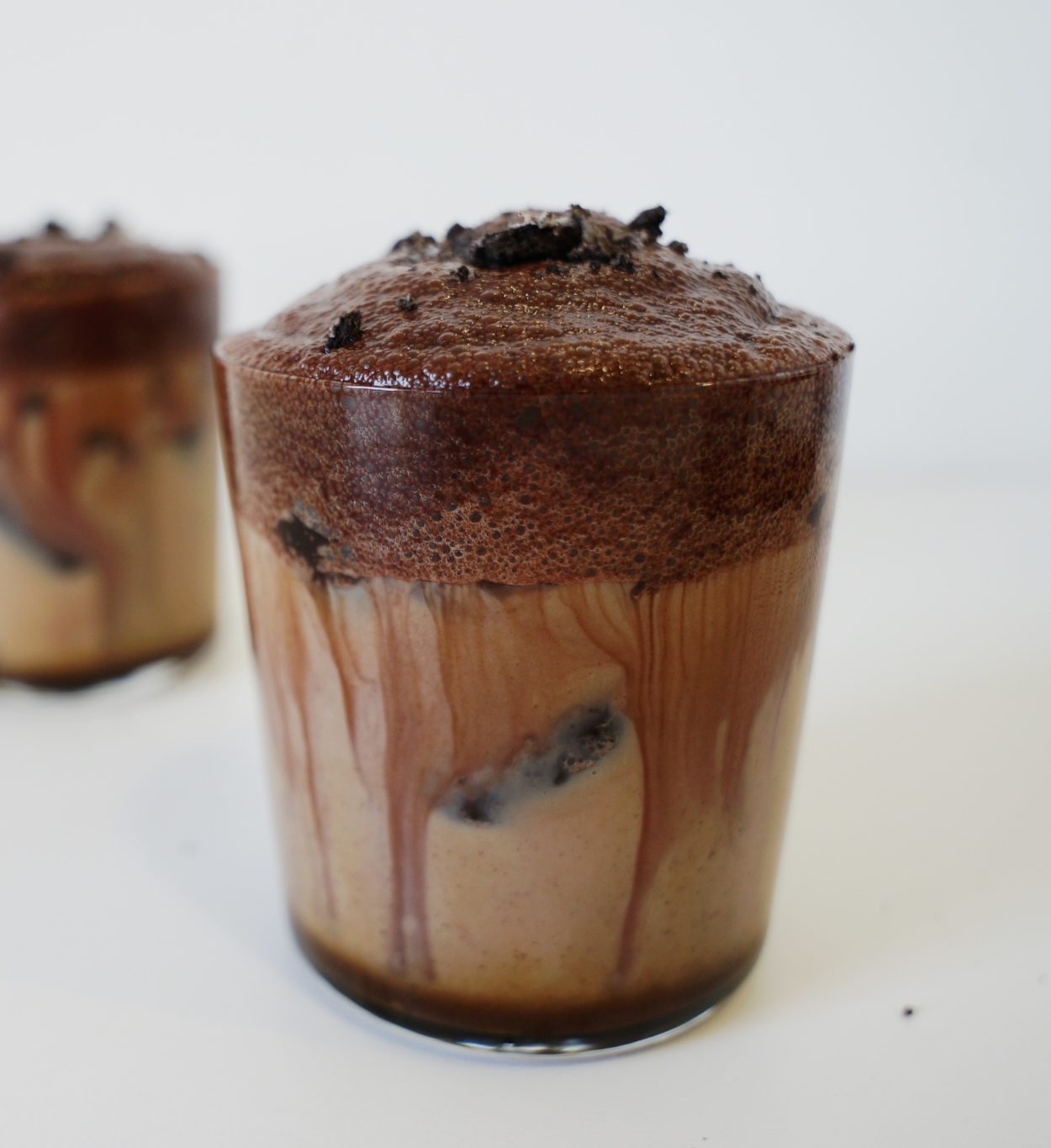 PRINT RECIPE
PREP TIME 15 Minutes
COOK TIME -
SERVES 1
Ingredients
1tsp instant coffe
1tsp granulated sugar
1 tbs boiling water
6-8 ice cubes
100ml oat milk
50ml OGGS Aquafaba
25g cocoa powder
Crushed Oreos on top
Method
Combine your instant coffee, water and sugar into a large glass and stir.
Add an ice-cube at this point to cool it down.
Using an electric whisk, whisk the OGGS Aquafaba for 2-3 minutes, until it's reached stiff peaks.
Sift the cocoa into and fold gently with a spatula 'til it's formed a chocolate mousse.
Top the glass with the cooled down coffee mixture with ice. Pour your favourite plant based milk over the top, until it's almost full.
Top with your chocolate mousse and give a good stir to make sure all the layers are mixed.
Sprinkle crushed Oreos on top.