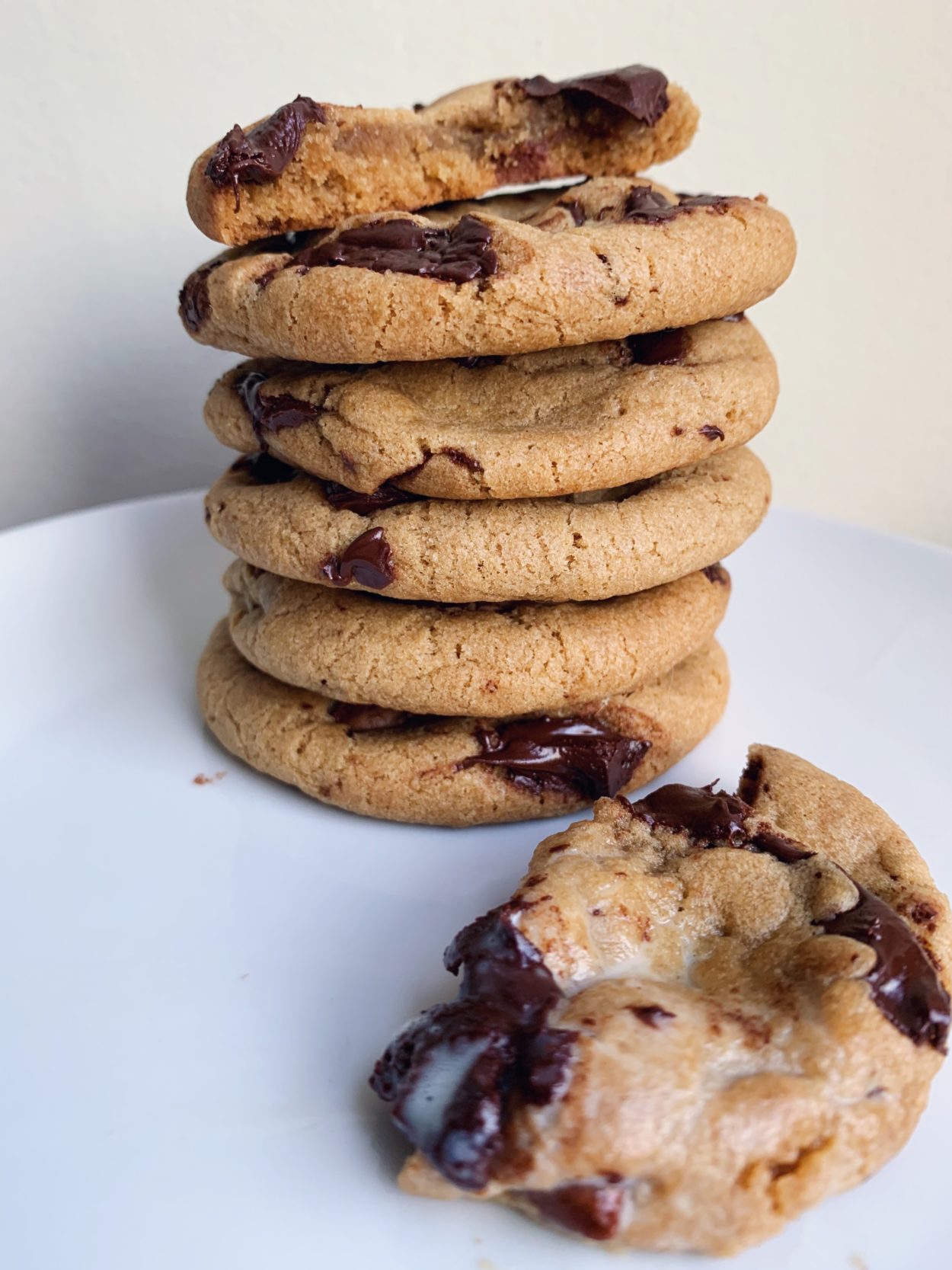 PRINT RECIPE
A good chocolate chip cookie recipe really is a staple. Whether you're on top of the world or feeling blue, a cookie is always a good idea. Sometimes several, depending on the severity of the situation…
PREP TIME 20 minutes (+ cooling time)
COOK TIME 10-12 minutes
SERVES Makes 20
Ingredients
100ml OGGS® Whole Egg Alternative
220g margarine, at room temperature
120g caster sugar
120g soft brown sugar
350g plain flour, sifted
1 tsp bicarbonate of soda
1 tsp vanilla extract
200g chocolate chips
Method
Preheat the oven to 160°C Fan (180°C / Gas 4) and line a baking tray with parchment paper.


Using an electric whisk, cream together the margarine and both types of sugar until the grains dissolve and the mixture becomes paler.


Whilst continuing to whisk the margarine and sugar, pour in the OGGS® Whole Egg Alternative and the remaining ingredients, apart than the chocolate chips and continue whisking 'til you've formed a lovely thick dough.


Next stir in the chocolate chips until they are evenly distributed.


Pop in the fridge for 30 minutes.


Using two teaspoons, gather spoonfuls of the dough and roll them into little balls, each roughly the size of a golf ball. Spread them out on a baking tray, about 6 per tray as they tend to spread out a lot.


Bake for 10-12 minutes. In this time, they should have turned golden, whilst retaining that crucial gooey centre.


Top Tips
Let the cookies cool fully before you try and move them! Because they're so gooey in the middle, they can easily break when still warm.
Store in a tightly sealed container. If you haven't already eaten them, they will last up to ten days.
You can also make this dough the day before, just keep in the fridge overnight!