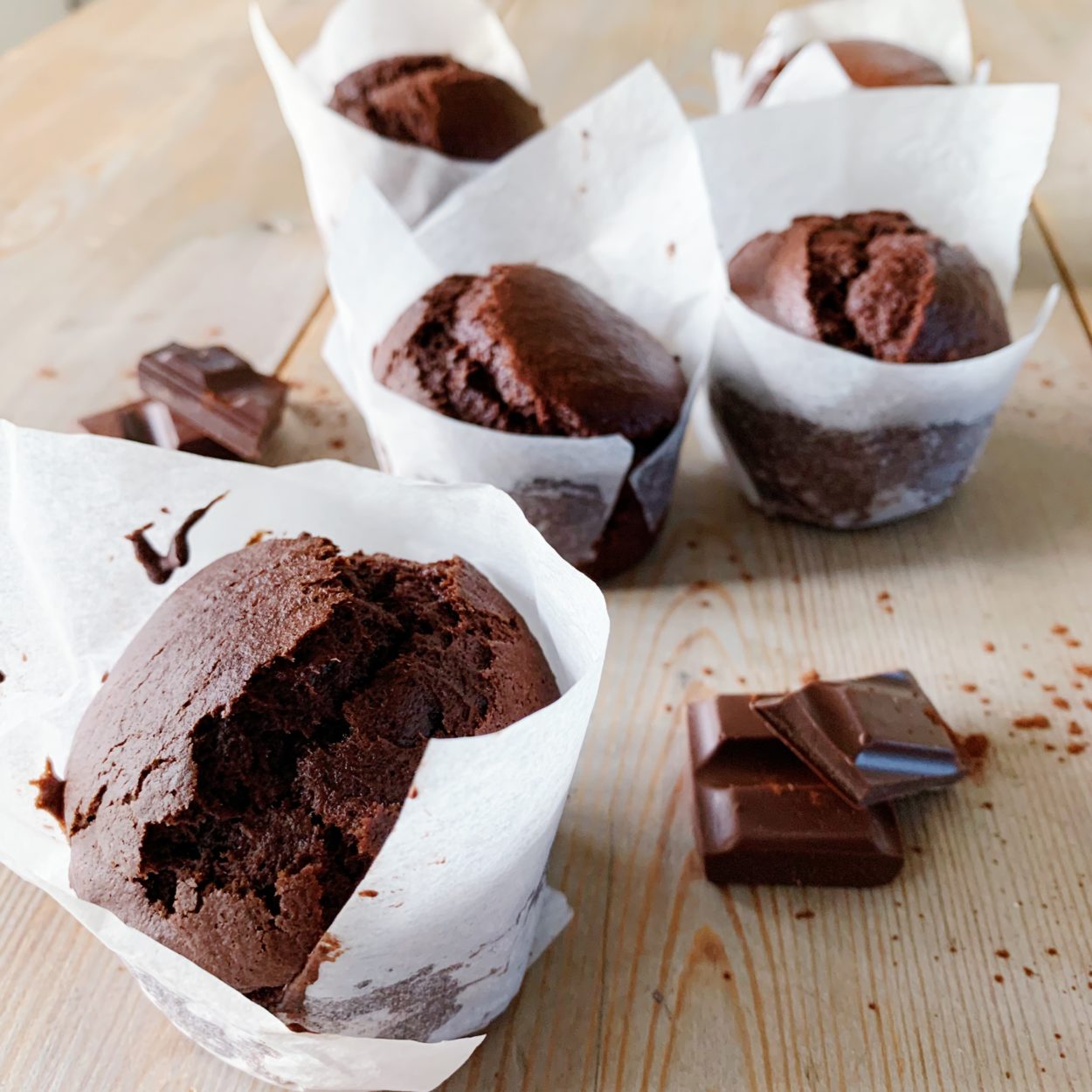 PRINT RECIPE
Three of our favourite things in one delicious bake! How can you resist this combo of chocolate, brownie and muffin? This simple and speedy vegan recipe is a great way to use OGGS® Aquafaba, especially if you need to whip up something scrummy for your mates.
PREP TIME 25 mins
COOK TIME 18 mins
SERVES 36 minis or 12 large muffins
Ingredients
190g white strong flour
180g caster sugar
120ml soya milk
60g cocoa powder
40ml vegetable oil
100ml OGGS® Aquafaba
30g flaxseeds
1tsp baking powder
pinch of salt
Method
Whisk OGGS® Aquafaba to a stiff foam.
Mix the rest of ingredients to a crumble.
Gently fold in the whisked OGGS® Aquafaba.
Spoon into muffin papers. About 19-20g per cake for mini, 60g for large (minis are our favourite).
Bake for 18 mins @ 180° (160° fan).
Top Tips
If you haven't got time for all the whisking and folding, chuck all the dry ingredients in a mixing bowl then add OGGS® Aquafaba slowly. Mix for 3 minutes on a medium speed.