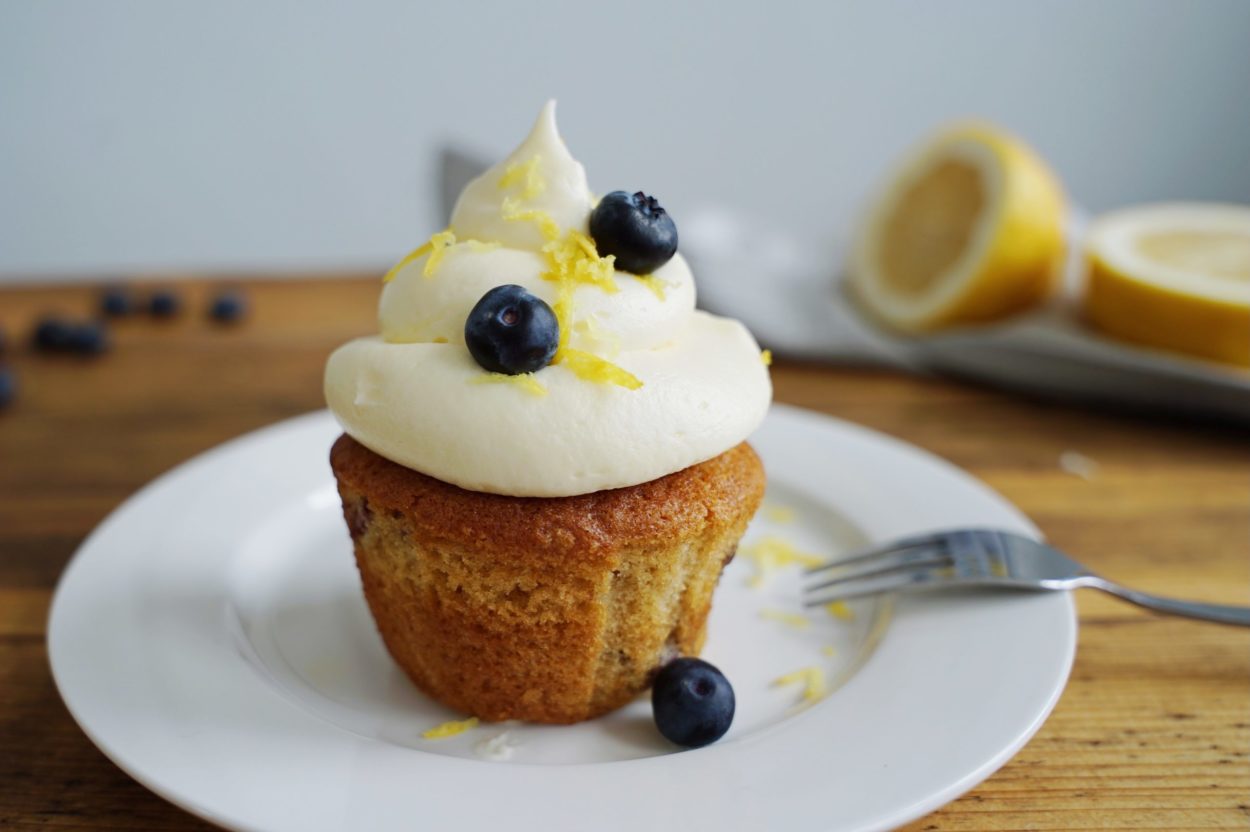 PRINT RECIPE
Our founder Hannah is the Queen of blueberry muffins. However, when she went vegan, she couldn't find a recipe which was quite good enough. We've worked closely with her to create the most epic blueberry muffin recipe, to make up for lost time!
Ingredients
250g self-raising flour
100g caster sugar
100g soft brown sugar
100ml OGGS® Aquafaba
200ml dairy-free milk (We love almond milk in this recipe, but any milk works!)
100ml vegetable oil
1 tsp flour
100g frozen/fresh blueberries
1 tsp baking powder
1 tsp lemon juice/apple cider vinegar
Frosting
120g margarine
200g vegan cream cheese
1 tbs lemon juice
1tbs lemon zest
400g icing sugar
Method
Preheat your oven to 180°C/gas mark 4 (140°C if using a fan oven) and line your muffin tin with muffin cases.
Add the lemon juice/vinegar to the milk and set aside.
In a large bowl, whisk your OGGS® Aquafaba until it's reached soft peaks. This will take about 2 minutes of whisking on a high speed. Then add the brown and caster sugar, little by little, until it's all used up and it's created a glossy and thick mixture.
Add the flour and baking powder to the mixture thirds, alongside the milk, folding ever so gently to ensure you don't over mix… very essential to achieve fluffy muffins. Don't worry if there are lumps and bumps - they will even out when cooking!
Toss the blueberries in a little flour, and then add to the mixture with the oil. This stops them from sinking! Frozen blueberries will work just as well, but don't defrost them beforehand.
Distribute the batter evenly into your muffin cases, making sure there is about 5mm space at the top for them to grow into a muffin shape!
Pop them into the oven for roughly 25-30 minutes on a middle shelf and wait for them to rise until they're golden brown and tall enough to have graduated from a cupcake status to a muffin.
Top Tips
For a really crunchy top, sprinkle any leftover brown sugar on top. Demerara sugar works particularly well for this.
Once you've taken the muffins out of the oven, let them cool down before serving. We know a warm muffin is tempting, but they can often lose their shapes if they're taken out of their cases too early!